Valentine's Day is just around the corner, and the air is sweet with love and romance. As February 14th draws nearer, you may be looking for the right way to say "be mine" or "I love you" to that special someone. There is plenty on your checklist: plan a romantic dinner, get a thoughtful card with a meaningful message, and of course, purchase the ideal Valentine's Day present. Shopping for the ladies in your life can sometimes be a frightening task, and all the Valentine's Day floral arrangements and gift sets available don't make it any easier. Below, we compiled a number of our favorite Valentine's Day gifts for ladies, whether you're purchasing for your partner, your best friend, or a mother figure.
1.) Chocolates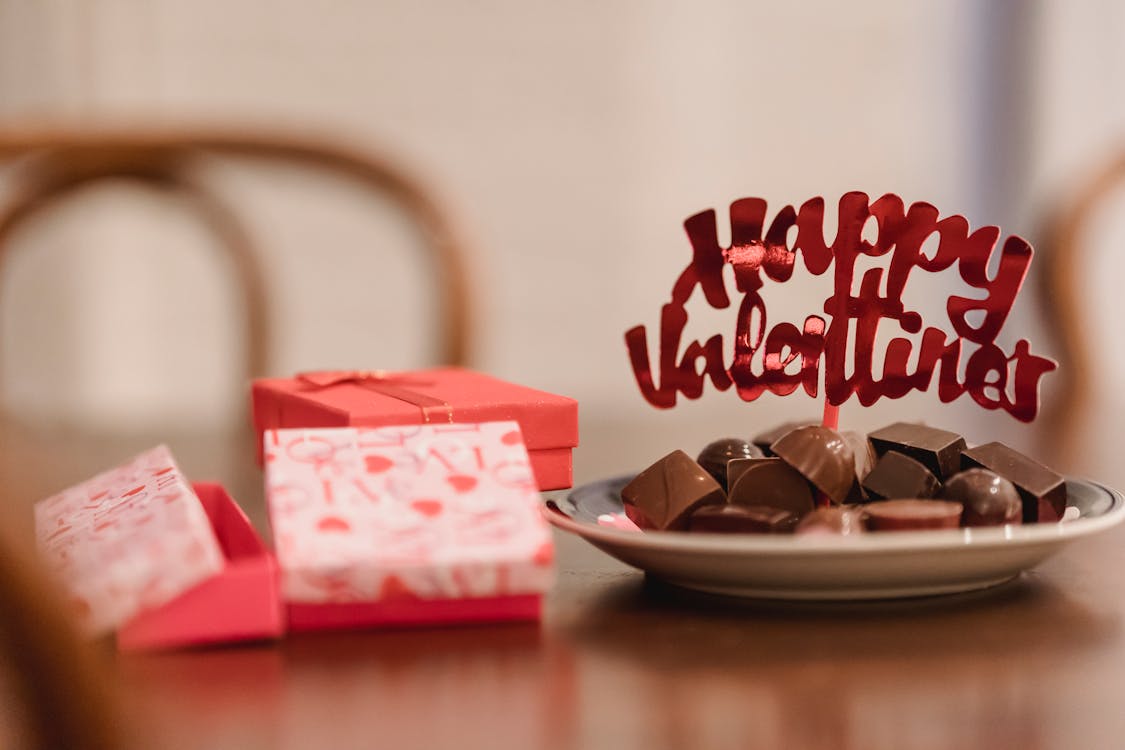 Valentine's Day is one of the occasions that demand chocolates. Chocolate is notorious for being a "basic" Valentine's Day gift, but it is also a delight to the crowd. Chocolates are a gentle reminder of how much you adore and admire your special Valentine. You'll find a range of unique chocolate gifts on the market, including sophisticated subscription boxes that range from your favorite milk chocolates and dark chocolates to luxury chocolates to a handmade gift basket full of edible masterpieces from luxury chocolatiers.
2.) Shoes
Valentine's Day is more than simply roses and chocolates for sneakerheads; the day of affection comes with incredibly covetable, limited-edition drops. Over the years, we've seen many brands such as Vans and New Balance introduce Valentine's Day-inspired footwear. The romantic day has frequently been a key moment inside the sneaker calendar, with manufacturers releasing some heart-warming shoes. As the most romantic day of the year, brands generally tend to go overboard on the subject of the Valentine's Day footwear that they make.
3.) Books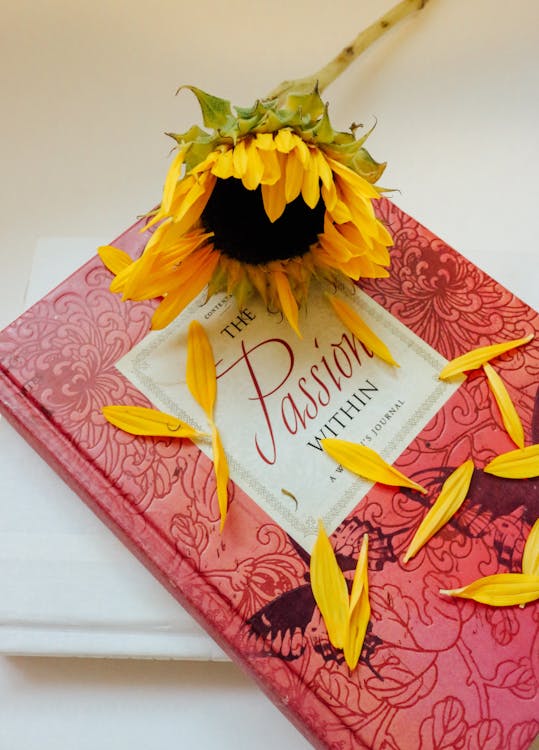 There is nothing more fantastic than sharing in the joy of a book; excellent gifts are books that you love. Sharing your preferred book is like sharing an intimate part of yourself. An excellent book is a better present than sweets and flowers combined. So, this Valentine's Day, make your Valentine swoon with wonderful reads because there's no better way to spend time with the ones you love than by sharing a book.
4.) Astrology Gifts
Anyone who religiously reads their horoscope and knows their birth chart like the back of their hand deserves a few custom-designed astrology gifts. From gilded jewelry that artfully illustrates a friend's solar sign to considerate books explaining the deep, widespread origins of the zodiac, there are some extremely good astrology presents to shop for that won't come off as cheesy.
5.) A Mystic Candle
Lighting a scented candle is one of the quickest methods to transform your space from your home office or gym to comfortable and romantic. The mild flicker of the dancing flame, along with heady fragrances full of passion-improving scent notes, will necessarily deliver the atmosphere you want for romance. In addition to dimming the lighting fixtures and turning up a well-curated playlist at home, the very nice Valentine's Day candles make it easy to channel electric, lovey-dovey energy quicker than the time it takes to mildew a real wick.
6.) A Reel Viewer
A custom Retro Viewer is the best way to inform loved ones about the way you feel about them on Valentine's Day. Make a reel of your past year's highlights and provide them with 7 reasons why you adore them or send a throwback of your wedding ceremony or dating photos. It's an incredible present that they may cherish forever! Retro Reel Viewer and Custom Reel Disc is the ideal present idea for them! With the ultimate touch of considerate nostalgia, this reel viewer will make her experience feel like she's reliving her childhood. Customize the reel with private photos for a unique way to reminisce about preferred past moments and memories.
7.) A Coffee Mug
Valentine's Day can strike pleasure and worry into the hearts of many on an annual basis. Sometimes it could be hard to come up with just the right gift for your special someone, particularly in cases where your relationship is new or if you've spent a lot of Valentine's Day together and you're simply out of ideas. Mugs make wonderful presents for everyone, from your dad to your accomplice to your coworker whom you do not recognize well. From insulated travel mugs that'll hold your coffee warm for hours to collapsible mugs that you may toss in your bag to meaningful tarot card mugs, there may be something right here for everyone.
8.) Dash Heart Mini Waffle Maker
If you are seeking out a lovely Valentine's Day-themed gift that will be beneficial year-round, look no further than Dash's heart-shaped waffle maker. We examined the regular version of the mini waffle machine, and until you are seeking out a more intense and larger waffle maker, we suggest it. This is the exact same as the only one we examined; however, it is shaped like a heart.
9.) Heart-Shaped Diamond Ring
Valentine's Day is also a day when people get proposed to most often, so it's a big day for diamonds, specifically rings. A lovely ring makes ladies feel cared for, appreciated, and loved. It symbolizes love, affection, and commitment, and feels excellent to put on display. Not to mention, jewelry lasts an extended time; and as the saying goes, diamonds last forever. What higher manner to offer a symbol of your love, than in the shape of a heart-shaped diamond ring on Valentine's Day
10.) Donut Bouquet
Whether you are shopping for a special person or yourself, you may make your V-Day plenty less fundamental with this Harry and David donut bouquet. This bouquet became so famous last year that it sold out; however, it has returned. They are made simply, as they were previously, with 10 mini donuts total. The bouquet has a combination of pink-colored white chocolate, regular white chocolate, milk chocolate, and darkish chocolate-covered donuts embellished with drizzle and mini heart sprinkles.
11.) Teddy Bear
No matter what the scenario or celebration, teddy bears are always suitable as a gift. Valentine's Week is coming, and Teddy Day comes on the ninth day of this romantic and fascinating week. On the same day, maximum lovebirds rejoice in it by gifting cute teddy bears to each other. Teddy bears are softer and cuddlier than pillows. One can easily hold it while napping peacefully. Some people say they're the excellent cuddliest and softest companions. In case you feel lonely at night, you could cuddle it tight to get a peaceful sleep and additionally reduce your loneliness and stress. Gifting a teddy bear to a person means you aren't simply cheering him/her up but additionally giving him/her a companion. Touching the soft fur of a teddy could make each person feel happy.
12.) Valentine's Day Sweatshirt
In reality, what has us smiling is the thought of adding a few pleasures to our wardrobe and giving ourselves some love, literally by rocking a fun heart print sweater that we can wear year-round. Casual enough to put on anytime and elegant enough for any event too, a lovable sweatshirt, cardigan, or sweater with hearts is a brilliant way to wear your heart on your sleeve. Guaranteed to cheer you up instantly, these sweatshirts are excellent Valentine's Day gifts
13.) Coffee
Aside from water, coffee is the most consumed beverage in the world. It only makes sense that you're going to have at least one, if not numerous espressos on your gift list. If your sweetie has a serious coffee addiction going on, an excellent way to get to her or his desirable side is with a coffee-associated gift. If your Valentine loves caffeine as much as they love you, a coffee-centric present is surely on Cupid's route this February.
14.) Kindle Paperwhite
Amazon's Kindles are the most famous e-book readers by far, and they simply hold getting better. For years, Kindles stayed in large part the same: They have been 6-inch tablets with black-and-white E Ink displays encased in chubby, black plastic borders. We're not denying the amusement of a physical book, however, an e-book reader is a specifically accurate choice for travelers and commuters. She can get right of entry to her entire library of eBooks on one slim, lightweight device. Kindle Paperwhite with its glare-free display and waterproofing, which lets you study anywhere.
15.) Gift Card
Gift cards may not be the most creative present, but they may be pretty handy at making sure your valentine likes what they get since they can choose it out themselves. And as a bonus, a gift card is something you could purchase without leaving the comfort and protection of your couch. Gift certificates to shops online and in brick-and-mortar stores are an easy way to please the most specific friends on your list. The quality gift cards don't need to be wrapped or even introduced in person.
16.) Perfume
The perfume is a personal factor if you're looking for one to shop for on February 14. Receiving fragrances as a present for weddings, anniversaries, birthdays, and retirement events is popular, in addition to giving them to buddies and family. You can get your girlfriend or spouse a fragrance for Valentine's Day in case you need to offer him or her a present to make him or her happy.
17.) Flower Bouquet
Gifting flowers for Valentine's Day isn't exactly groundbreaking; however, it's usually nice. After all, they're gorgeous, traditional, and comparatively easy to buy. Whether you're searching for your partner, your mom, or your grandma, it's more than comprehensible to want to offer them the prettiest bouquet for Valentine's Day.
18.) Photo Frame
There's no denying that photo frames can right away make the room look interesting. Romantic Valentine's Day picture frames make excellent Valentine's Day presents! You could see that photo frames make brilliant presents due to the fact that they help keep all of the memories that someone has. Whether it is a photograph, a document, or anything that may fit inside it, you could assume the body to help preserve that memory. Frames are available in unique shapes and sizes. You can either hang them on your wall or have them stand on your desk at work. And these excellent, flexible photo frames make it an awesome present for everyone. Photo frame manufacturers have become more innovative with their designs. There is always that ideal frame that best fits the topic you have in mind, so giving it as a gift comes easy.
19.) Watches
Valentine's Day's best gift you can give that unique person is a dedication to spending extra time together. The idea of time has taken on a brand-new meaning in the last few years, and with Valentine's Day approaching, this seems like an awesome time to reveal to the one you love that every passing second, minute, and hour with them matters. Watches are an awesome present due to the fact that they say that you went out of your way to look for something ideal for her.
20.) Bracelets
If you're seeking to give your partner a romantic gift on Valentine's Day, consider bracelets. The excellent element of bracelets is the range and versatility available. Whether she's a laid-back adventurer or a luxurious brand connoisseur, your Valentine is probably able to comprehend the thought that you put into finding her the best piece of jewelry that fits her style.